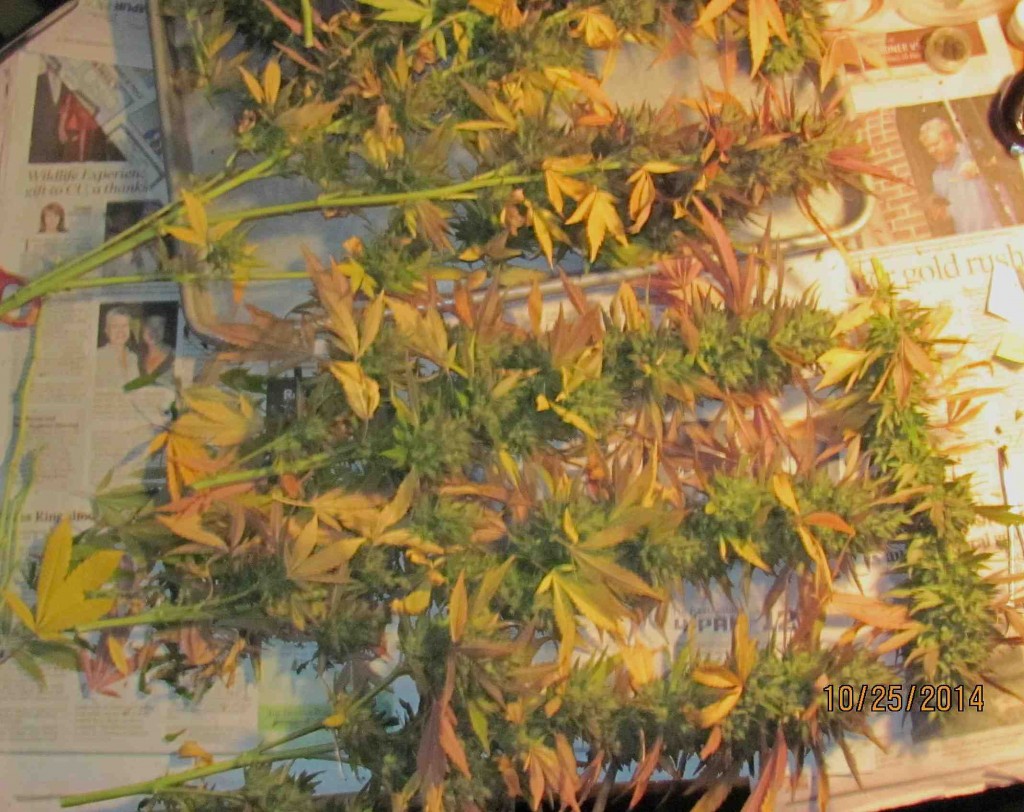 Howdy folks. Yes it is the end of a nice long growing season. I cannot believe the mild, sunny weather we've had this October in Colorados' Metro Denver and Front Range. If our plants are dry, they can withstand brief low temps of 28˚ or 29˚F. If it has been raining and our plants are wet…our night time lows had better be above 34˚F.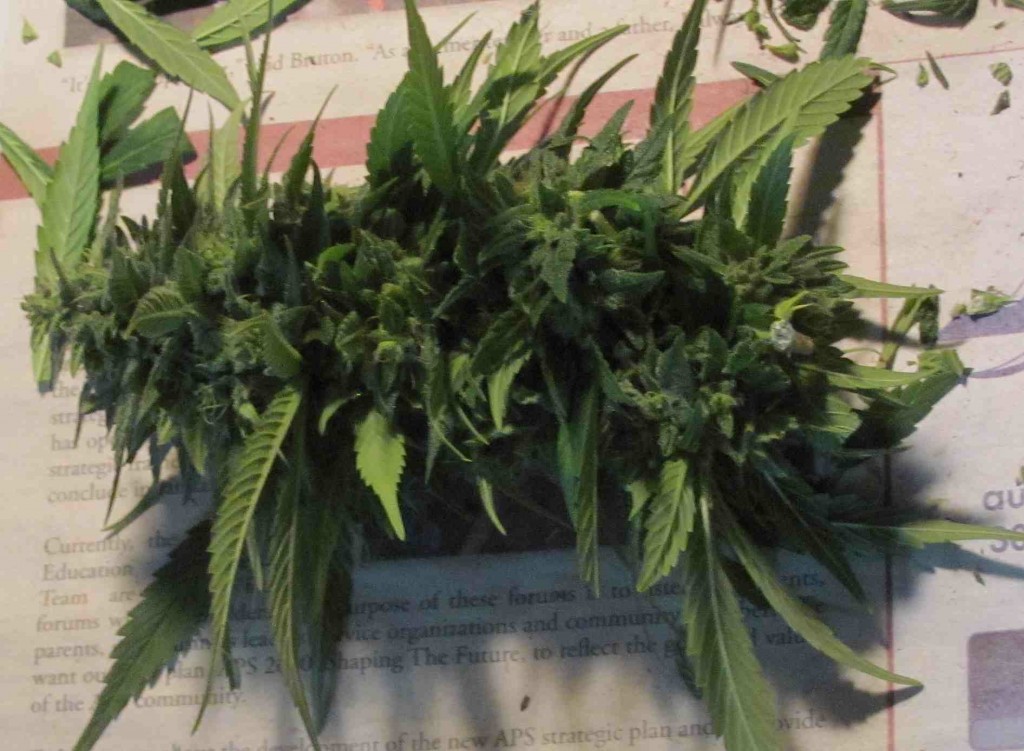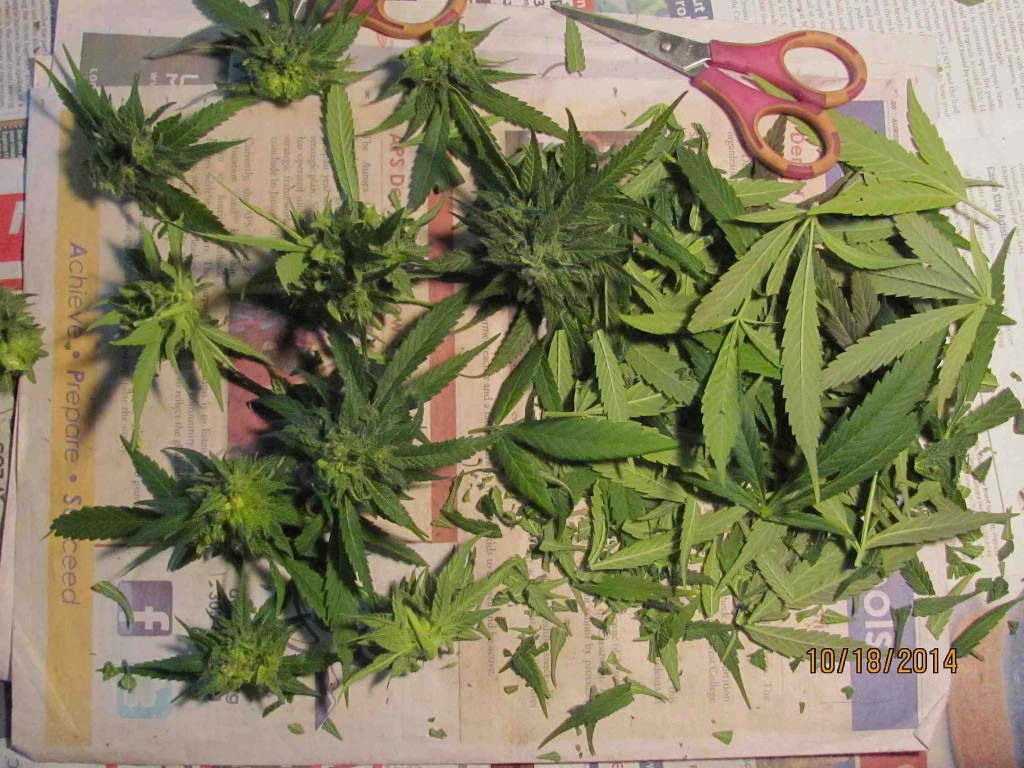 I have been giving each plant about two gallons of water every other morning. A little beer or molasses or white sugar won't hurt, either. This year, the weather has allowed me to grow them for as long as possible. However, when one of your girls is ready to come down, then you've got to realize it and cut it down for harvest. When all of the pistils have turned color (died and dried) you might have let it go too long. When the entire plant quits growing and just gives up, you have probably let it go too long. There is no set way to say when it is at its peak time to harvest.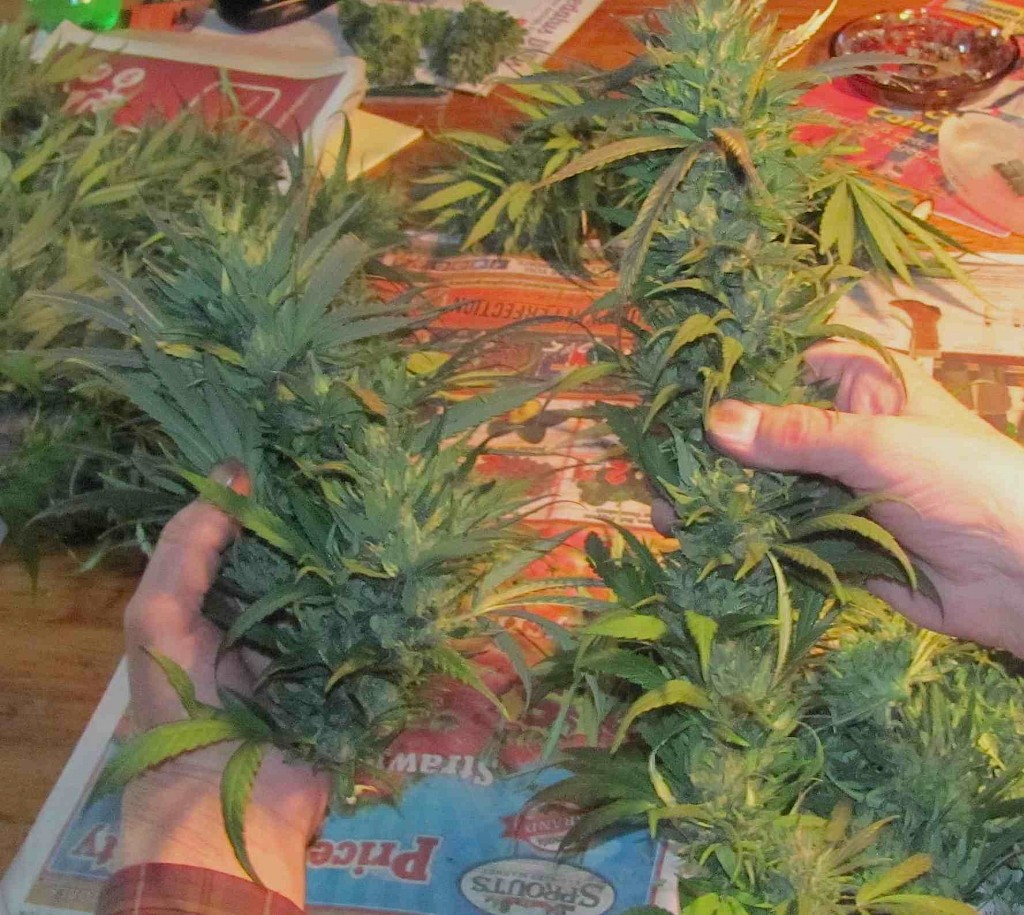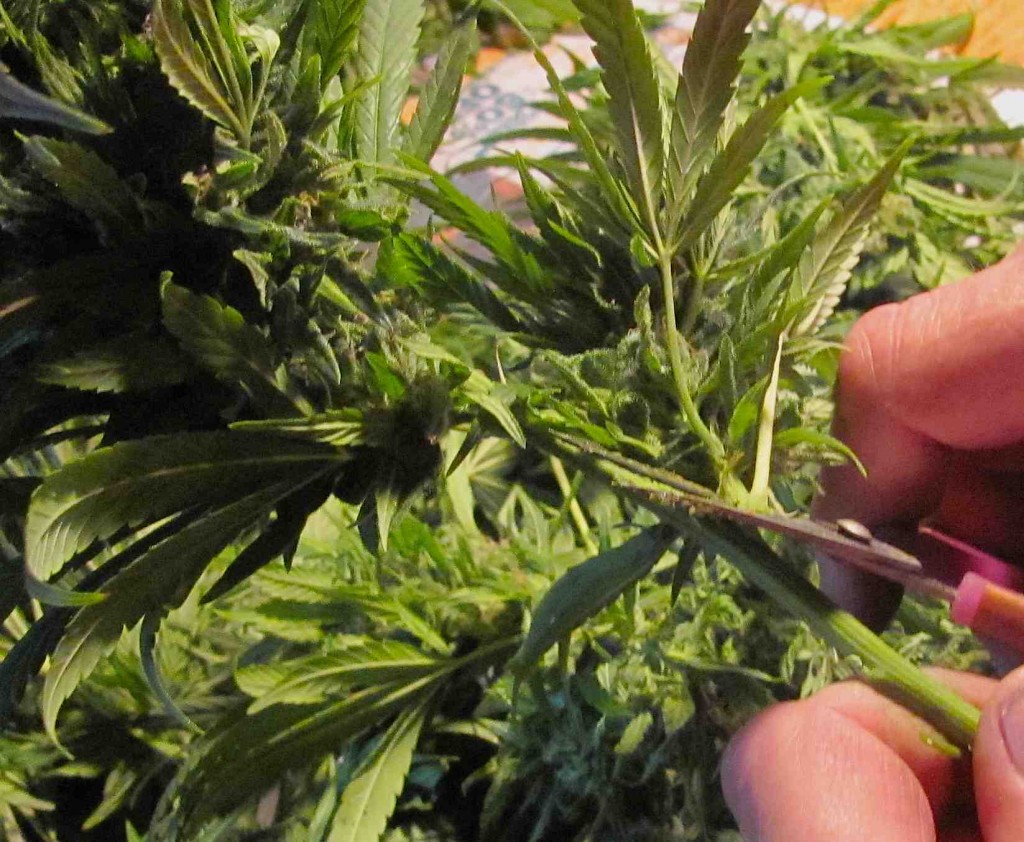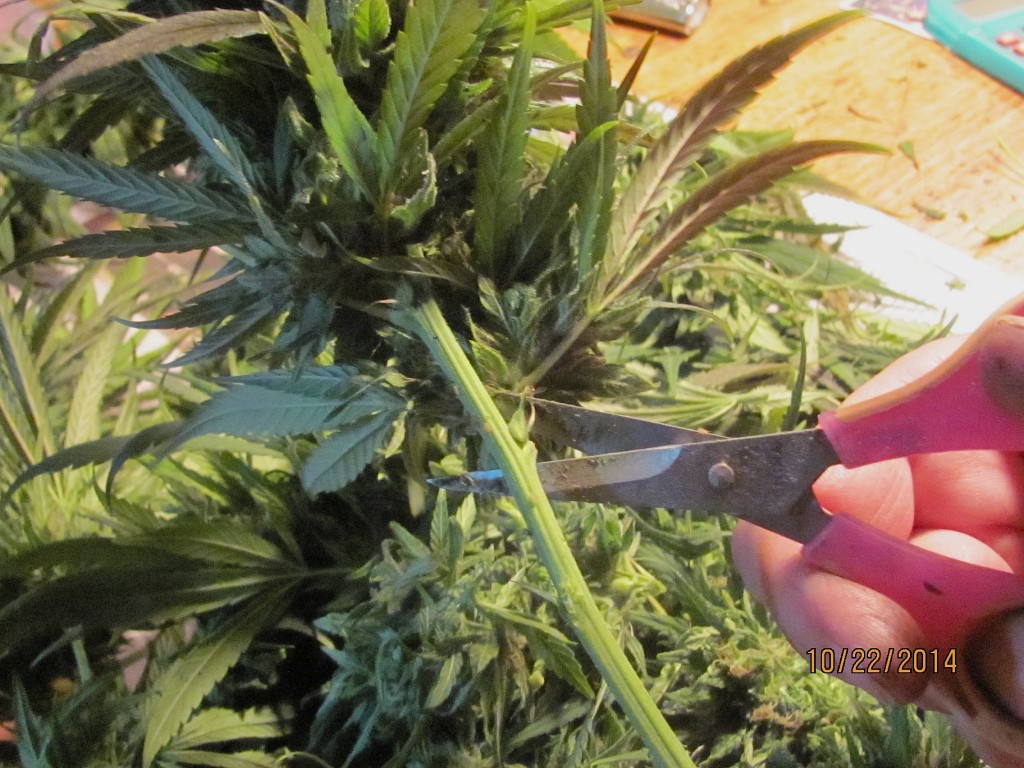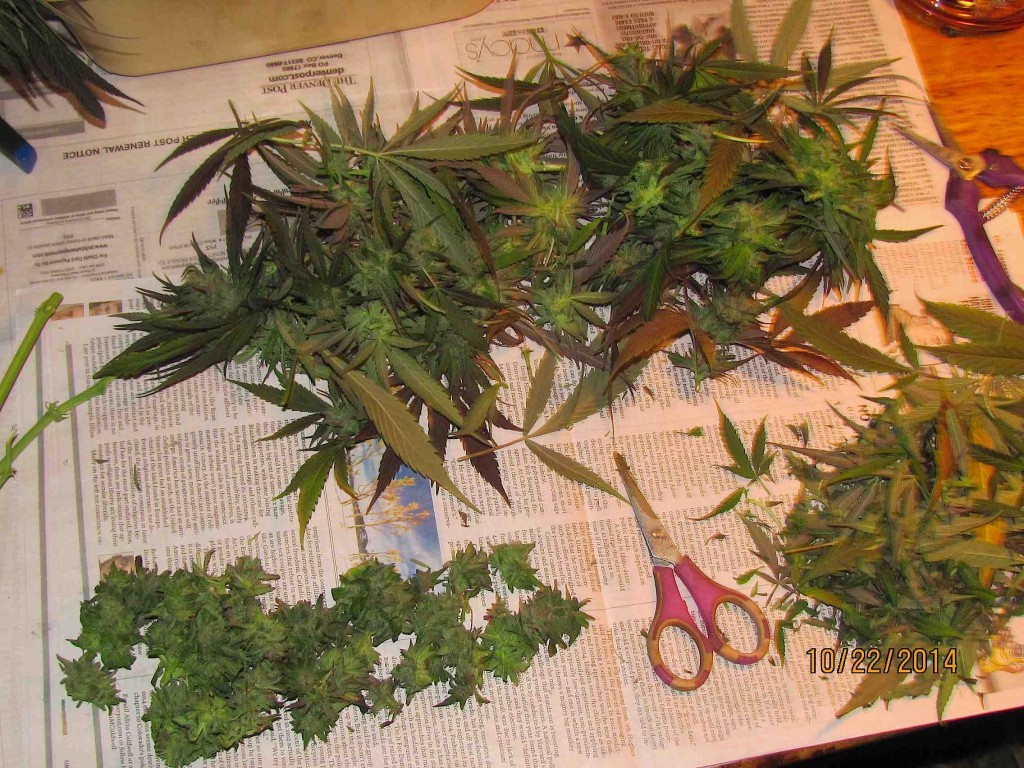 Some people say that when you wait to clip them until all the pistils have died and turned krinkley and tan then that pot will have a physical high or a hit you in the chest kind of high. Some people like that but you have to beware of letting them go too far as the THC will be old and won't taste so good. Some folks say that when you clip off a cola that still has buds with new, creamy white pistils that that pit will be more of a head high. Therefore, I go for the 70% to 30% ratio of colorful pistils to newer, viable white pistils.
Clipping and trimming is a process of reduction. I clip each flower cluster off the stem. I don't want to try to dry out the sticks and twigs. Then I go thru that pile of fresh, full buds and trim  the leaves that are sticking out. As a farmer who smokes his own pot, I do "farmer's cut" on these buds. I don't spend a lot of time on them but I do trim to the frost-line. I dry them in paper bags until hard. I cure them in glass storage jars. Curing is a process of getting the chlorophyl out of the buds and of controlling how dry they are.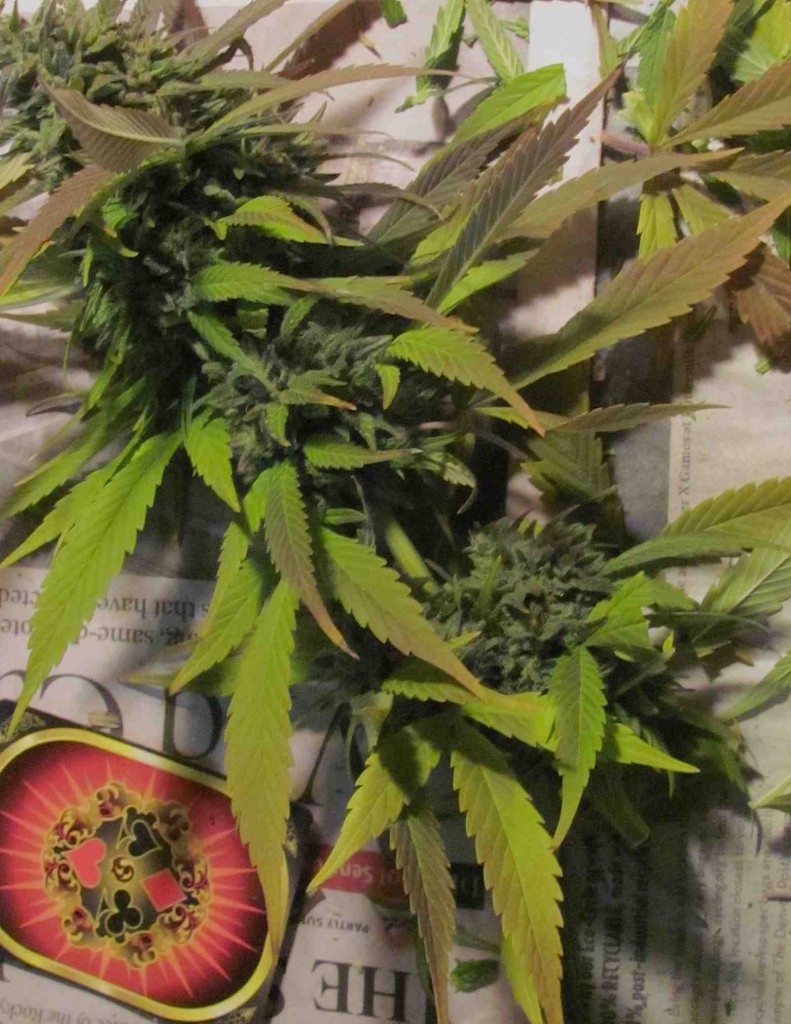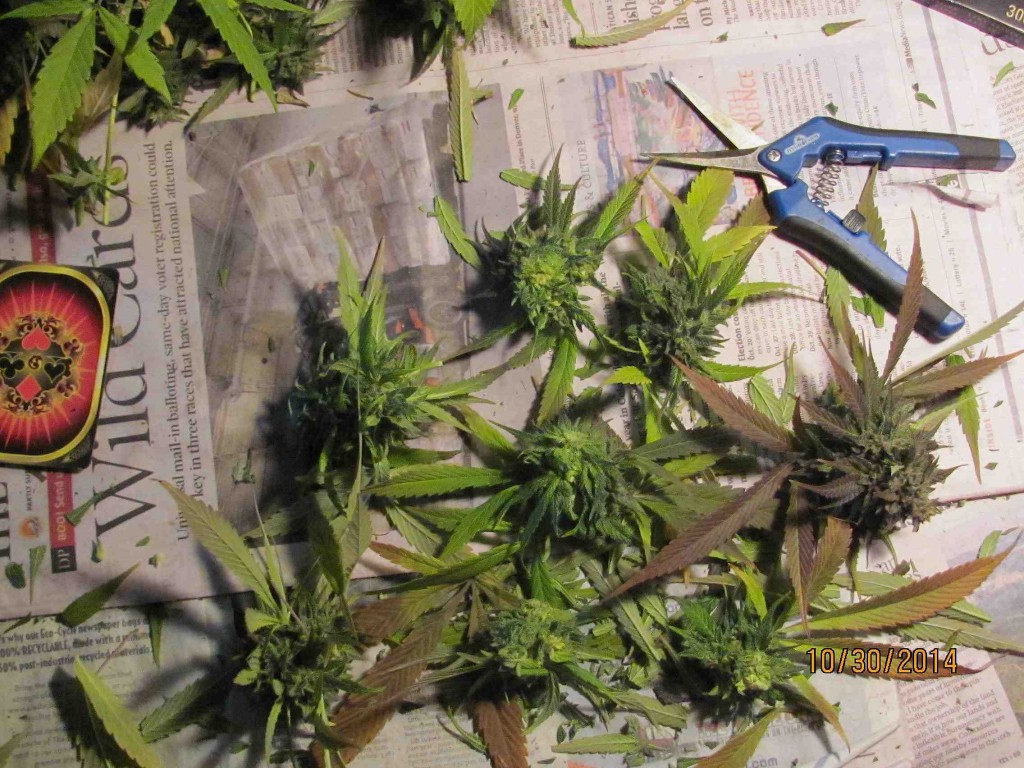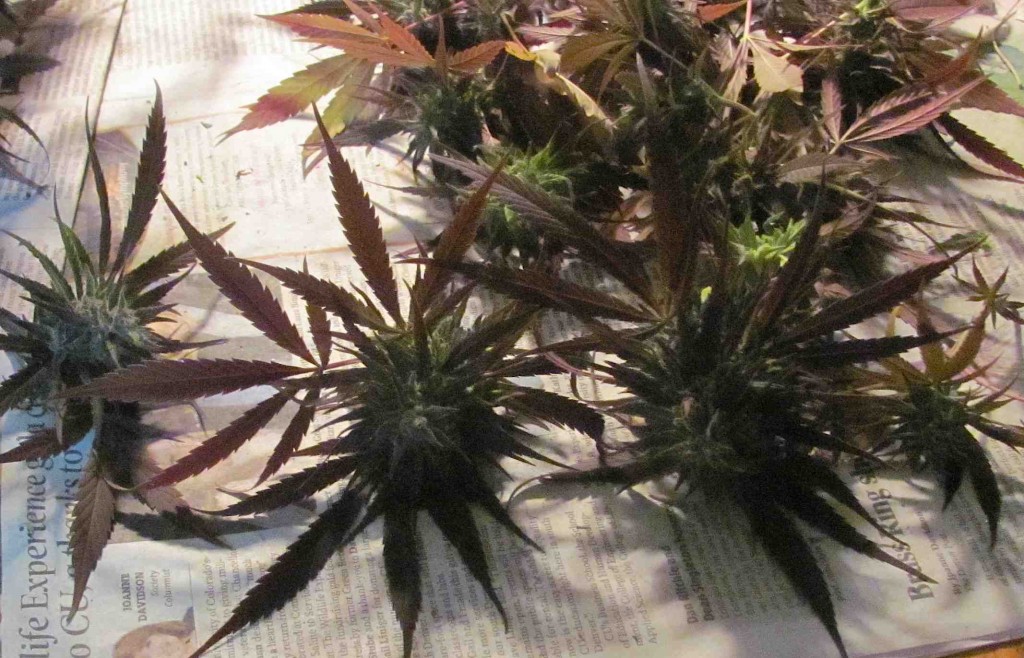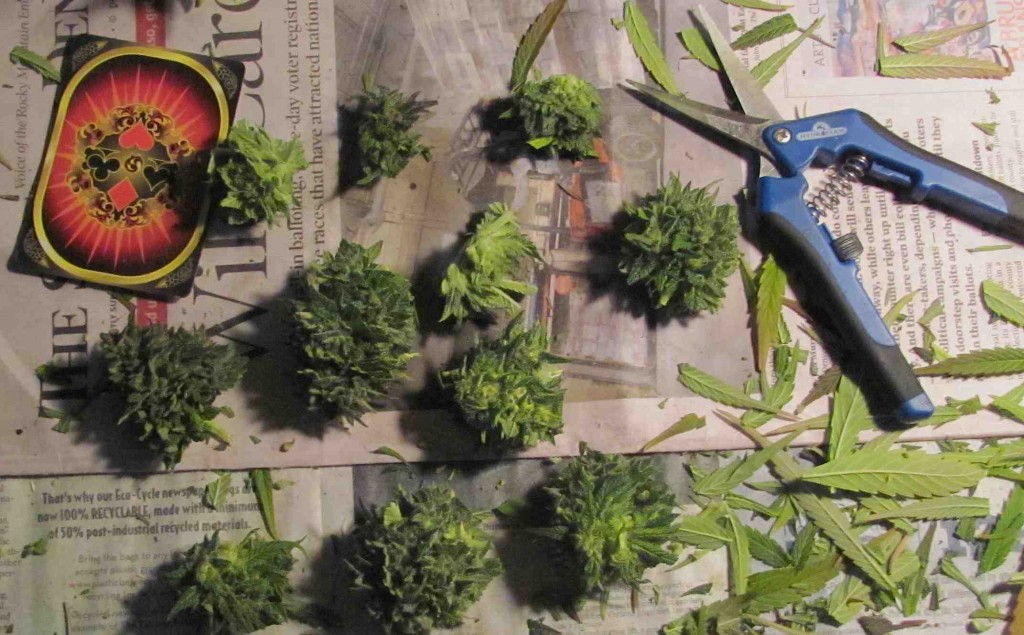 Here is the general plan. Figure out when you are going to "pull a harvest". Clip that branch off the stem of that plant. Then clip the individual flower buds off the twig.  Trim the bud to your liking.  Save the trimmings .  Put a handfull of manicured buds into a paper bag… but only an inch and a half deep.  Put the bag(s) away for 6 or 8 days.  When the buds are dried hard put 'em into a  glass jar.  For the next 15 days or so, you'll be "burping the jars".  In this last process, you'll be  (A) driving out the chlorophyl and (B) monitoring the dryness of those buds.  If they boil up humidity from the stems while in a closed jar they will mold… a white fuzz.  Don't let that happen, as it ruins all the pot in that container.  If the buds get too dry, brittle, turning to dust… then you'll want to re-hydrate them.  Think about old-time cigar humidors or tobacco humidifiers.  You may want to put a slightly damp sponge  or paper towel into the top or lid of the glass jar.  You can humidify the contents of that jar in this way but you'll have to check it every day… you don't  want damp pot.
I hope that all of us voted today.   Let's hope that this next picture isn't a premonition of next  season's political climate.   Peace, out.